For more than 20 years, Michael Terrill has envisioned and scripted numerous award-winning corporate, industrial, and documentary projects. He takes pride in crafting brand-supportive copy, writing to budget, and forging a storytelling path that unites clients and audiences via measurable outcomes.
Michael's broad range of expertise covers everything from television to PR, technical material to multimedia, online content to instructional design. Global clients repeatedly turn to Michael and Off Melrose for:
Annual reports
Brochures
Direct mail
Instructional design
Internet content
Media kits
Newsletters
Press releases
Print ads
Reports and articles
Scripts for film, television, video, and radio
Speechwriting
Technical materials
FEATURED CLIENT: NYSE Governance Services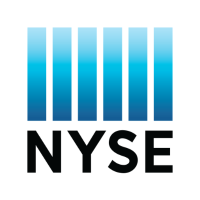 For more than 10 years, Michael served as lead freelance instructional designer and scriptwriter for NYSE Governance Services (formerly Corpedia, Inc. and most recently acquired by the Intercontinental Exchange), a global leader in online ethics, compliance, and code of conduct training. Michael worked closely with company executives, subject matter experts, and product developers to build a 400+ topic strong course library, while the company grew from ~20 to more than 125 FTEs and went through multiple acquisitions. Training has been deployed to thousands of clients (and hundreds of thousands of learners) worldwide in virtually every industry, and translated into more than 25 key languages.
In addition to scripting a vast library of award-winning off-the-shelf courseware, Michael served as a key writer and creative lead for the custom courseware development team, handling and overseeing instructional design, scriptwriting, and creative concepts for specialized clients including IPG (The Interpublic Group of Companies), Sony Computer Entertainment America, Activision Blizzard, CDW, American Family Insurance, PepsiCo, Xerox, The Priceline Group, and dozens more. Several of these projects won gold and silver medals from the Brandon Hall Center for Research Excellence—the highest honor in e-learning.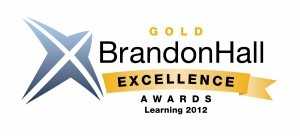 This 2012 Brandon Hall Excellence in Learning Gold Award was presented to Sony Computer Entertainment America, LLC and Corpedia, Inc. for the Sony Custom Code of Conduct course. As scriptwriter, Michael worked closely with Sony stakeholders and Corpedia (NYSE Governance Services) developers to craft an exciting course that fully engaged learners, complete with gaming characters and a user interface modeled on Xbox.
FEATURED CLIENT: Wells Fargo Home Mortgage
As the global economy recovered from the housing bubble collapse, Wells Fargo Home Mortgage needed to communicate inspiring messages and market-leading strategies to internal sales teams, company employees, and future customers.
We scripted an event-opener video that communicated Wells Fargo's game-changing approach. Produced by Small Feat Productions, Ltd. and deployed by Common Knowledge Communications, Inc., this solution-oriented product was applauded organization-wide, and was cost-effectively repurposed into four additional videos that supported client training and education goals.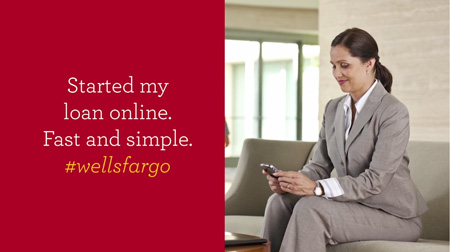 Custom training videos are proprietary and owned by the client. Please contact us to discuss your organization's training goals, and to see examples of our live action and animation products.
FEATURED CLIENT: Arizona State University
Before there were iPhones and iPads, we believed in the power of innovation and engineering know-how. Working with True Story Films, we scripted an inspirational video encouraging potential students (and parents of those brilliant future problem-solvers) to consider ASU's New American University and the Ira A. Fulton School of Engineering. Looking back at this piece from 2008, the scriptwriting and creative direction seem prophetic.